Elevate Your Brand at the 2024 Michiana Wedding Expo





When:

Sunday, January 21st, 2024 from 12:00 - 4:00 PM


Where:

Notre Dame at Corbett Hall in the Downes Ballroom

Join the prestigious ranks of vendors at the 2024 Michiana Wedding Expo and get ready for unparalleled exposure and incredible business opportunities!

Why Become a Vendor?

Elevate Your Business: Position your brand in front of 815 attendees, with 400 of those being registered brides planning their dream weddings. Whether you're a seasoned wedding pro or just starting out, this is the perfect platform to showcase your products and services.

Networking Opportunities:

Connect with other industry professionals, build valuable partnerships, and gain insights into the latest wedding trends. This expo is more than an event; it's a community of passionate wedding enthusiasts.

Business Growth:

Take your business to new heights. The expo offers a unique chance to attract potential clients, secure bookings, and expand your customer base. It's the first step towards becoming a household name in the Michiana wedding scene.
Showcase Your Expertise: Highlight your unique talents, products, and services. We provide a visually stunning and well-organized setup to ensure that your booth stands out among the rest.
Fill out the form on this page, and one of our dedicated team members will get in touch with you shortly!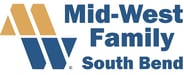 Contact us to inquire more information on becoming vendor!